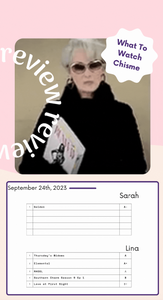 Amiga for us watch and chill is the best plan we can get invited to 😂 binge a 14 episode series in a night YES!!! Bravo housewife all the cities HELL YESSSS!!! Murder Mystery Docs OMG YES!!!! HBO dramas 😷 😷 succession THAT IS A DEFINITELY YES!!!! and you know that when we say its a must watch amiga we never disappoint so here is a recap of what we watch this week. The Good, the bad, the ugly and the do not waste your time! Sarah This Week: 1 Golden A-   Lina This Week: 1 Thursday's Widows A...
---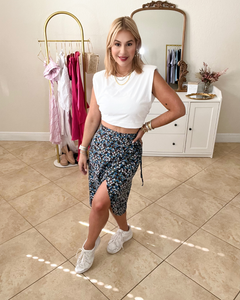 The weather in Miami is giving devils armpit but we are giving FALL VIBES!!!!! Outfit of the day is easy fall look that you can wear in hot weather and still look like a cool fall girlie. Top off this fun casual fall look with Fall Jewelry Trends that take your outfit from basic to chefs kiss!!! White padded shoulders t shirt from Amazon, cropped with a hair tie in the back. Wrap floral midi skirt, the one I am wearing is super old from target but here are three option that are same same and are updated and perfect...
---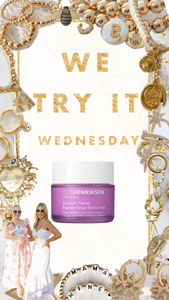 If you listen to *NSYN in a CD player and watched them sign LIVE on tv for the 2001 Super Bowl Half Time show alongside Aerosmith, Britney Spears, Nelly and Mary J Blige this We Try It Wednesday is for YOU amiga!!!! We started using Ole Henriksen Peptide Boost Moisturizer and we are OBSESSED!!!! Its light and silky when you apply it, it feels smooth and it does not leave your face oily and it immediately gives you face a glowing boost. As we've struggled with eczema and rosacea our sensitive skins has really loved all the ingredients that are packed into...
---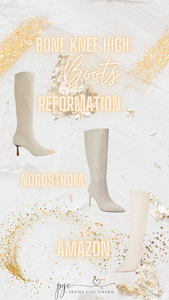 Amiga bone (cream) is a classic choice for Fall and it is back in style for Fall 2023. If you are looking to add bone as a stylish accent to your fall wardrobe Knee High Boots are super simple way to add this chic color and brighten up your outfit! And yes after many years of over the knee boots 2023 is bringing back the knee high boots and we are super here for it! Wear them with a mini skirt, denim midi, wrap leather dress or under trouser pants, here are 3 amazing options for every budget.  1. Sinead Knee Boot from Reformation, this butter...
---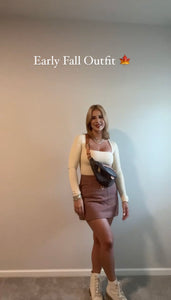 Amiga it's fall and although the weather is still a crispy 90ish degree but you still want to step into your Pinterest Fall Girly vibes, and you're a millennial mom running around between pick up and school drives. This outfit is cute, casual and giving all the Fall aesthetics!  1. Square Neck Seamless Bodysuit color Marzipan, the fabric is thick but soft and buttery. Which means it holds everything in place but is so comfy to wear.  2. Brown Plaid Mini skirt, super flattering style and fit and it has pockets which takes it from a 10 to a ADD...